Learn about Covid-19 rules and regulations
We are a family of dog lovers who have owned dogs all our lives and know how difficult it is leaving them when you go away. We encourage all new clients to visit us and see the facilities first hand before boarding your dog with us.
With dogs, horses and chickens, Mutts Manor is the perfect place for any four legged friend. Julia, John and their daughter Sophie are all dog mad and always love another dog to spoil. Their labradoodles Willow (the lady of the Manor) and their new puppy Luna (the bundle of energy), are the best play mates to anyone who wants a new friend.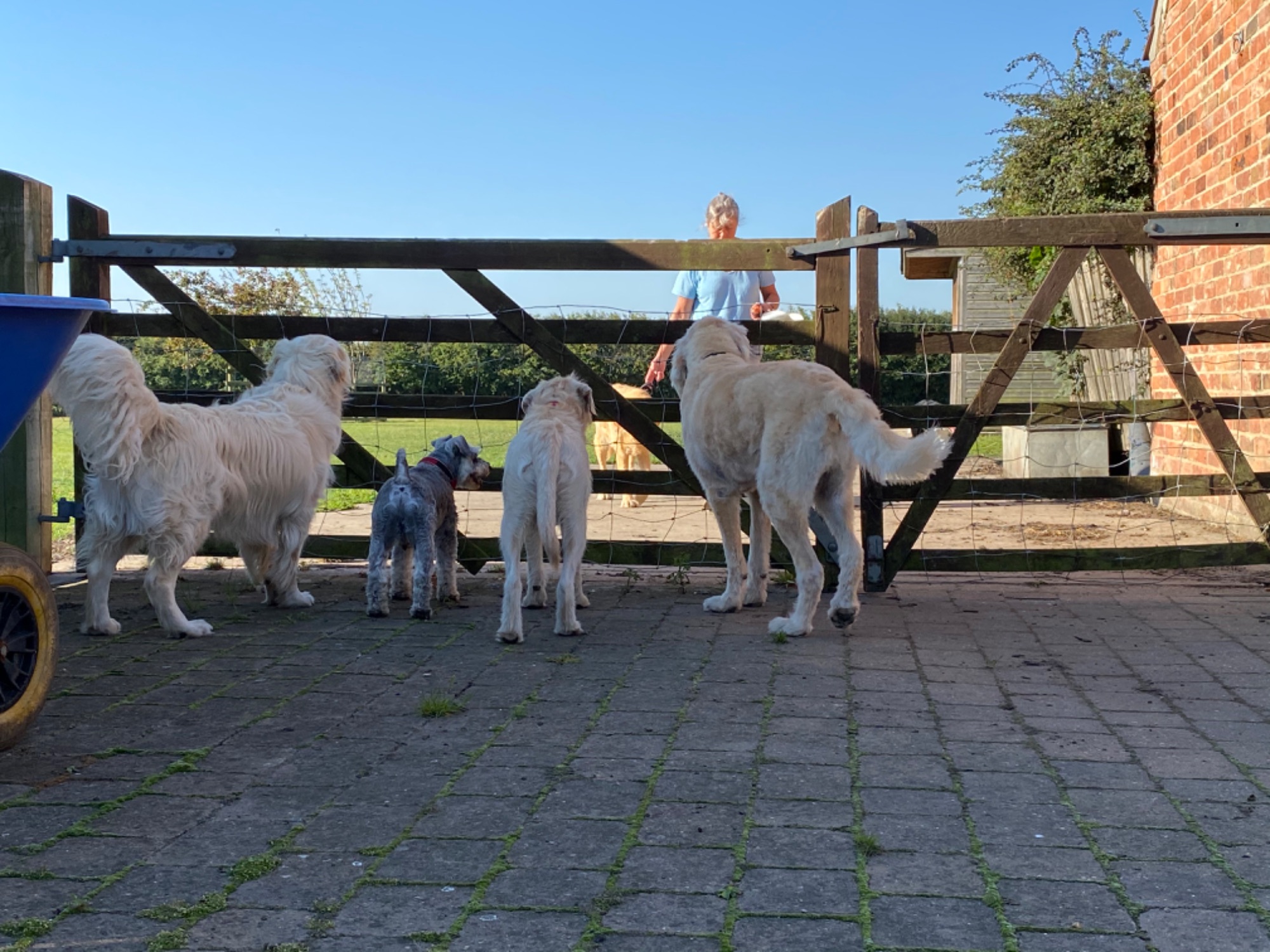 A little more information
Mutts Manor is full insured and only 20 mins away for an emergency vets. The House and grounds are fully dog proofed and they are always supervised. We are fully listed with a 5 star rating.