Covid-19 Information
Under Goverment law, we are still able to fully operate, with several precautions. We ask that all customers wear masks when dropping off their dog for Grooming or Boarding. There is hand sanitiser available and social distancing does apply. We want to make sure that everyone is as safe as possible, we ask that customers wait outside and notify us by phone when they have arrived.
The Trial Meeting
We invite customers to come for a trial meeting were you and your dog come and check out the facilities. This is also an opportunity to make sure your dog gets on with our pack. This is because we do not take any dogs that show aggressive traits. You will be able to look round the grounds, fill out a boarding form and notify us of any information which will make your dogs' stay more comfortable.
Your dog is in the best of hands at Mutts Manor, and if you want to be kept up to date we can send texts, e-mails and photographs of your dog's holiday, or you can check out our social media post which are posted daily.
We recommend you supply your own dog food to ensure your dog enjoys the comfort of his or her own diet. We feed the dogs twice a day unless you specify otherwise and meal times are supervised.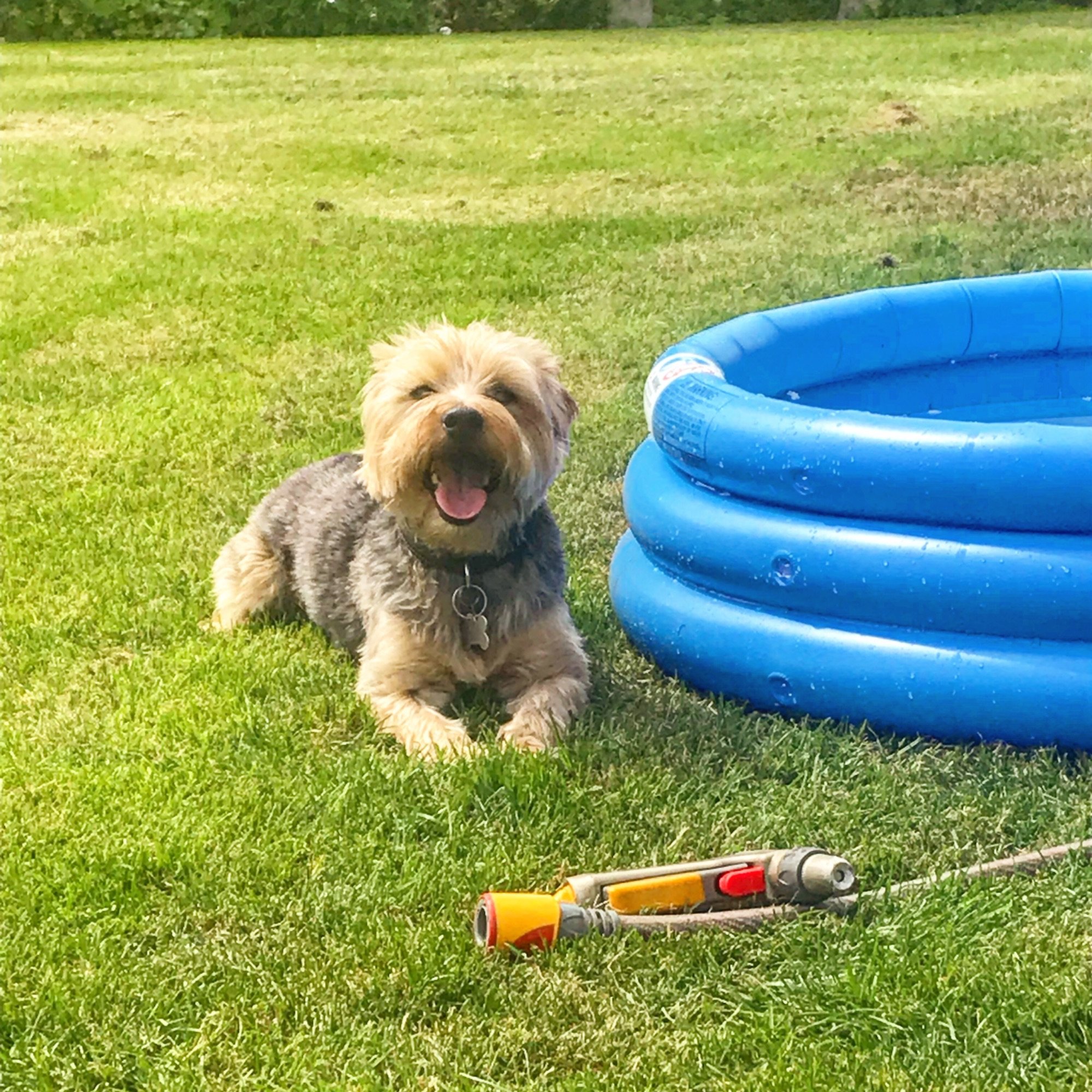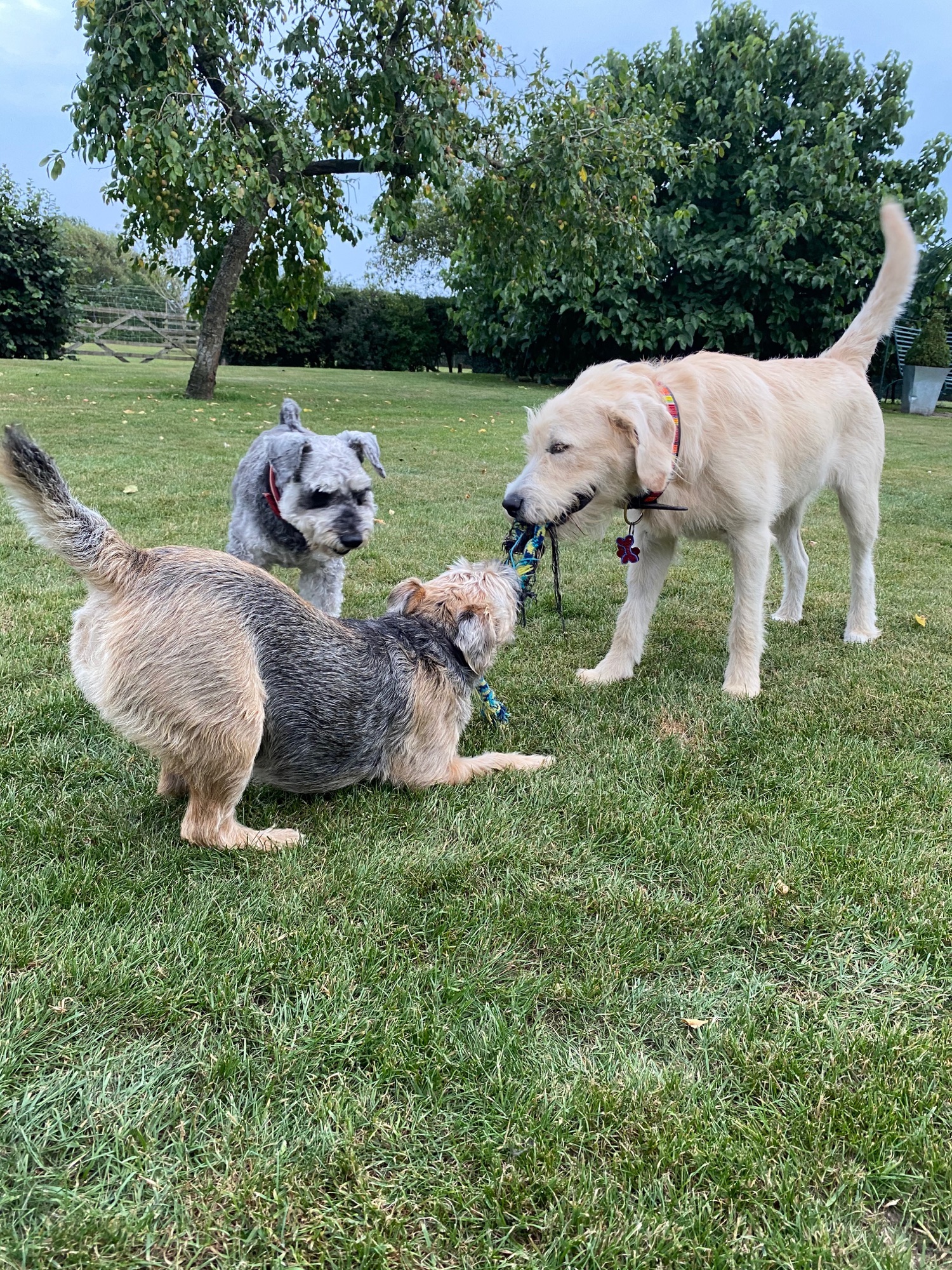 The doors are open all day, in the summertime we lay the dog beds on the lawn, so they can sunbathe in the fresh air. We also provide a small paddling pool for them so they can cool off, even in the winter the doors are open most of the time so that the dogs have the freedom to play outside or just relax in the snug by the fire.
We have two main walks a day over the fields and nearby woods. This is in addition to all the play inbetween, and there are a multitude of dog toys available for them as well.